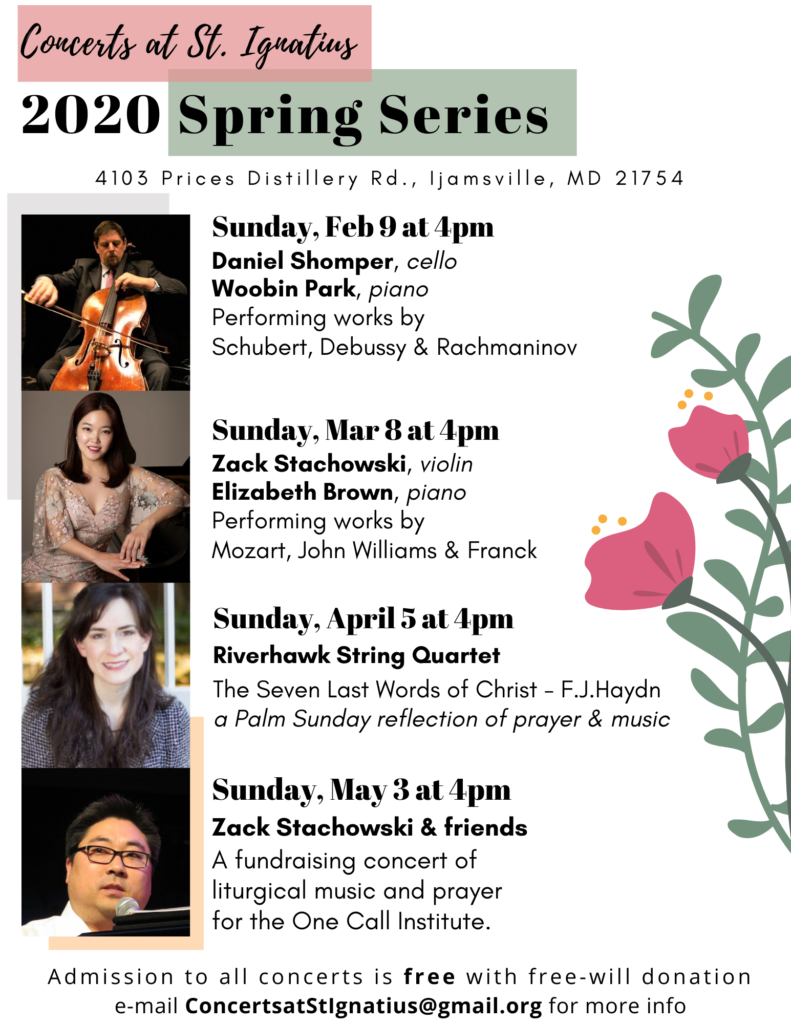 Upcoming Program Information
scroll for information about the performing artists and the works to be performed
Sunday, February 9, 4pm
Daniel Shomper,cello
Woobin Park, piano
About the Artists:
Daniel Shomper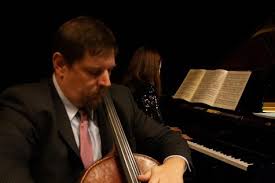 Dr. Daniel Shomper is an active performer and educator in the Washington DC/Baltimore/Annapolis area.  The Baltimore Sun praised his 'virtuoso playing' and complimented his 'masterful performance' and 'lyrical expression.'  He is a member of the Annapolis and Alexandria Symphony Orchestras, performs regularly with the Charleston Symphony Orchestra and the Concert Artists of Baltimore and other local ensembles. In addition to his work as an orchestral performer, he is an active chamber musician and recitalist.  He has performed at venues such as the Kennedy Center, the National Art Gallery, and the Washington Arts Club, among others.  Additionally, he has performed concerts and in prestigious music festivals in the United States and abroad, including venues in Moscow, St. Petersburg, Prague, Budapest, Helsinki, and Quebec.
LISTEN: Envisaging a Supercluster – Daniel Shomper – cello, Grace Eun Hae Kim – piano, John Leupold – composer
Woobin Park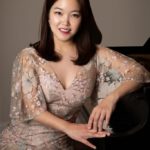 Praised for her commanding stage presence and elegant musicianship, Dr. Woobin Park made her Carnegie Hall debut to critical acclaim, in which New York Concert Review raved "Park gave a brilliant performance, handling the virtuosity with beautiful sense of style.." Woobin has appeared throughout the United States and South Korea in solo and chamber recitals as well as performances as soloist with orchestra. She has performed in distinguished concert venues including Weill Recital Hall at Carnegie Hall, Terrace Theater at John F. Kennedy Center, Steinway Hall in New York, and Elizabeth Horowitz Performing Arts Center in Maryland, Tedmann Concert Hall in Minneapolis, Auer Concert Hall in Bloomington, Indiana and Preston Bradley Hall of Chicago Cultural Center among several other venues. She was also engaged to perform with Annapolis Symphony for 2018 Masterworks in Maryland Hall and Music Center of Strathmore Hall.
About the Program:
Franz Schubert – Sonata in A minor for Arpeggione (Cello) and Piano, D. 821
I. Allegro moderato
II. Adagio in E major
III. Allegretto in A major

YouTube Performance – Yo-Yo Ma & Rudolf Firkušný
Claude Debussy – Sonata in D minor Cello and Piano, D. 821
I. Prologue: Lent, sostenuto e molto risoluto
II. Sérénade: Modérément animé
III. Finale: Animé, léger et nerveux

YouTube Performance – Mischa Maisky & Martha Argerich
Sergei Rachmaninov – Cello Sonata in G minor, op. 19
I. Lento – Allegro moderato (G minor)
II. Allegro scherzando (C minor)
III. Andante (E-flat major)
IV. Allegro mosso (G major)
YouTube Performance – Yuja Wang & Gautier Capuçon